TfL Santander Bikes London 2018
I analysed Transport for London Santander bike rentals for 2018 and put together a map which shows which stations are used the most and how the network flows.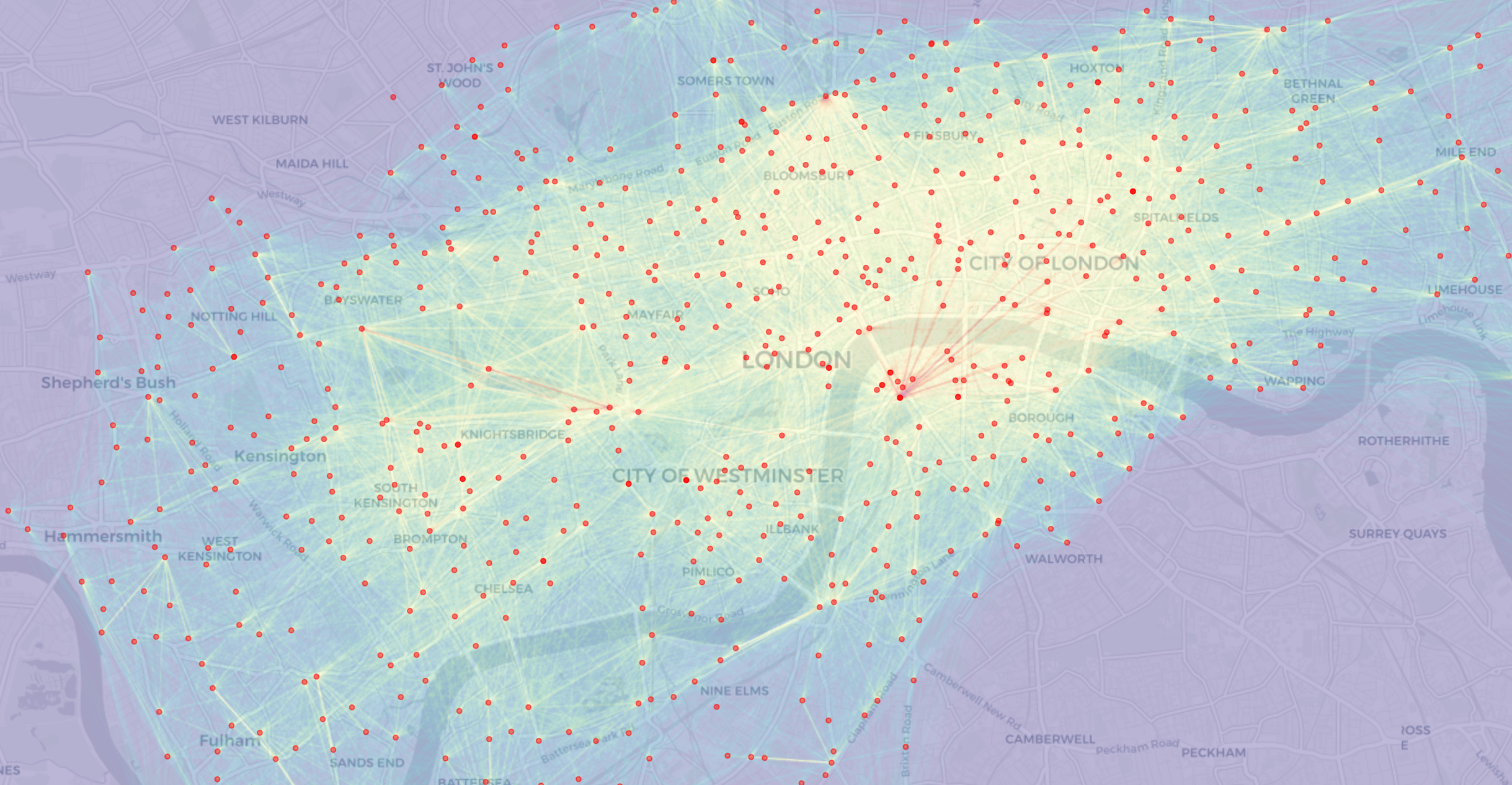 Journey path density map: all 2018 TfL Santander bike rentals. Based on origin-destination direct path.
https://statsonthe.cloud/2018bikes/
More to come soon, including details of how to make the map and the R code!